The vision of Greentech Rising Organization includes:
Supporting production and distribution of fresh local produce and food.
Experimental development of and application of Do It Yourself (DIY) techniques.
Providing related educational and informational resources online and by teaching.
Utilizing distressed and underutilized properties for food production, green spaces, and ecological support (for example habitat for pollinators).
Generally to promote and model a thriving community by meeting the needs of humans and the natural resources upon which we depend. Enhancement of nature in an urban context is especially important because that is where much of nature is in this modern world.
Greentech Rising is rising in Wilkinsburg, but aims to help the wider world, which can use all the help it can get, through an incremental process. One good step is the appropriate and local use of green technology for indoor and outdoor growing techniques, such as flexiculture, year around production, reclamation of vacant properties and other underutilized spaces, natural and artificial lighting. Another good step is the aggregation and presentation of informational resources using internet technology, teaching and education. Eventually, Greentech Rising Organization plans to add employment opportunities and entrepreneurship encouragement to our activities. We will always have a Do It Yourself emphasis (DIY).
At Greentech Rising Organization, our values include butterflies, flowers, songbirds, smiling babies, and happy and healthy people. We also value practical methods of local empowerment, sustainable self-sufficiency, green renewal, and we embrace the accompanying emotional and spiritual benefits. Greentech Rising Organization seeks to continually increase the love of others, the common good, and beauty of the places and spaces in which we live.
Our latest project is Unity Garden located at North and Swissvale Avenues, in Wilkinsburg (there is only one Wilkinsburg in the world, and it is in Pennsylvania, USA).
Please make your tax deductible donation today and help our sprouting organization grow.
EIN number: 86-3061195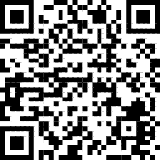 Phone
David Cattell, Secretary-Treasurer: 412-376-7186
Timothy Cattell, President: 412-935-7072
Email
President, Timothy Cattell: timothy@greentechrising.org
Secretary-Treasurer, David Cattell: dcattell@greentechrising.org
Address
Greentechrising Organization, Inc, 1420 Laketon Rd. Pittsburgh, PA 15221-1646